We often have to make the "special" wishes of our clients come true. We know that these requests are important to them and we don't question them. We simply find a way to fulfill them. Because being flexible is very important, especially in these times.
Services offered in this client case:
✔ Gift Wrapping of books, magazines, catalogs, etc.
✔ Complementing the package with a greeting card or other printed product (calendar, notebook, catalog, promotional item)
✔Adding a non-print item of your choice to the package. Send them to us or have us buy them.
✔Creation of stickers to fit your theme and manually glueing them on each package.

✔ Adding personalized addresses for each recipient.
✔ Delivering your packages to your chosen drop-off destination – post offices, businesses, warehouses or online resellers such as Amazon.
So it was with the book about little Agnes. In the beginning, it was a typical print request for a nice full-color children's hardcover book.

We cut out a perfect circle so that Agnes could look and smile through the window on the cover of the book.
We then laminated the cover with an anti-scratch coating so that the story of little Agnes can handle as many playful children's hands as possible.
The book was ready, but the story did not end there …
The Christmas holidays were approaching (as they are now). The client asked us for a few extra things. (1) We committed to manually wrapping almost all the books in circulation (nearly 2000) in gift wrapping paper.
The client chose and bought an elegant 45-gram paper, which he sent to us so we could go ahead and turn part of our printing house into Santa's workshop.

While we waited for the wrapping paper, we wasted no time and (2) printed 1000 greeting postcards, with motifs from the book, which became part of the holiday set.

As soon as the paper arrived we carefully wrapped the books and cards. In order for Agnes to "see" what is happening on the way to her recipients in France and to have a well finished look of the set, (3) we made round stickers with the image of the heroine, which we hand-glued on each set.
The customer wanted (4) to prepare the kits to be sent to 100 different addresses in France.
For this purpose, we utilized our digital printing machine to print the so-called variable data so that we can place a sticker with the contact information of each individual recipient on each envelope.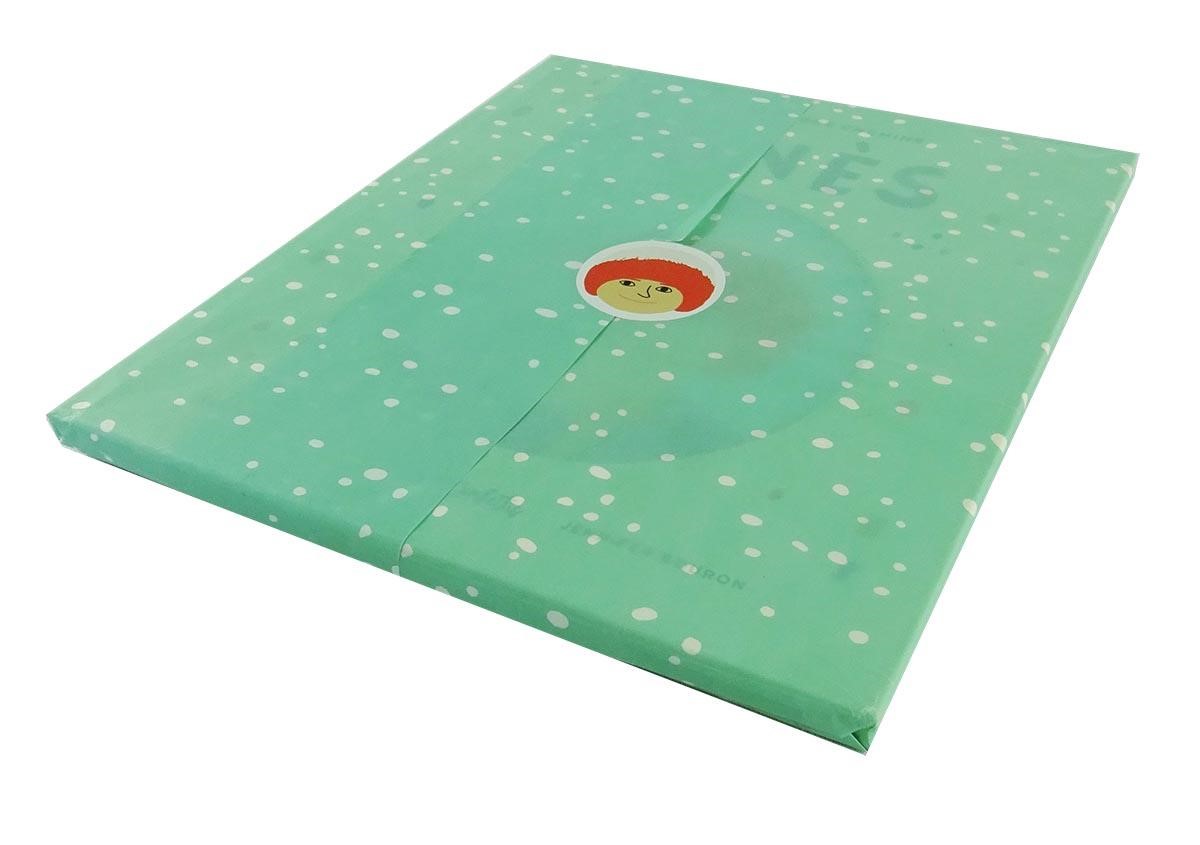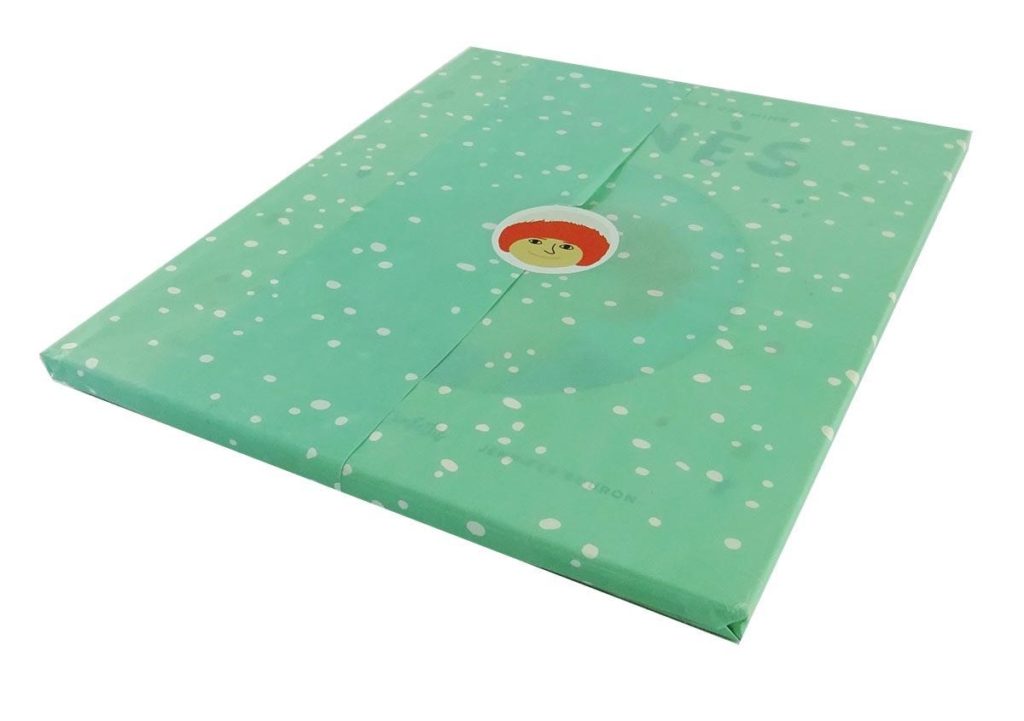 The logistics had to be perfect …

(5) We transported the books with our trucks to various post offices in France, from where all individual shipments went on their merry way to the desired final destination!
And so the book about little Agnes arrived on time at every address she was promised. The holidays could now begin without having to wait on us.
he possibilities with which you can surprise your customers, partners and friends are practically endless. We can help you with printing, advice, ideas, organization and logistics, and … if you wish, we can also gift wrap your products, assemble complete sets, place stickers on them, and prepare them for shipping. Despite the difficult period we are going through, there is always a way to make sure that the people we are in contact with receive the attention they deserve. Especially on the eve of such nice traditions. Let's not delay the joy of the holidays!

Trust us, like our partners did!
Our dedicated team will work together with you to come up with a unique design tailored only for you, to outline your individuality and elegance. Start creating today!