Posters and Art Prints
Powerful posters will attract people's attention and dominate their space, getting your message across while looking great. From concert promotion to fashion advertising, from company branding to announcements, a strong poster will communicate like nothing else. Similarly, art prints exist to bring a wall surface to life, filling their space with colour, beauty and drama.
Whether you're looking to make a splash or wanting elegant fine art decoration, whether announcing your brand to the world or creating a quality work environment, Pulsio Print can create the highest-quality posters and prints for you.
We offer the best-quality paper types in all weights and sizes, and the best professional colour printing processes, to make your posters and prints stand out and get noticed!

Express manufacturing & delivery even for complex projects

Ideal for event and business presentations

A variety of sizes and finishes to suit your needs

Calculate your printing savings now!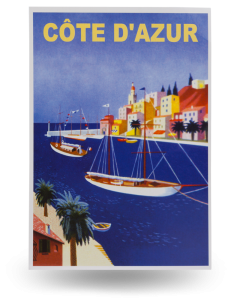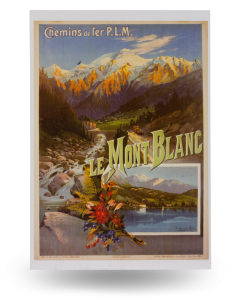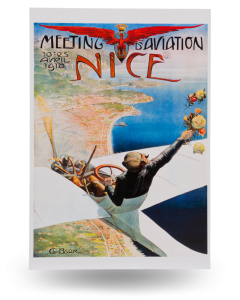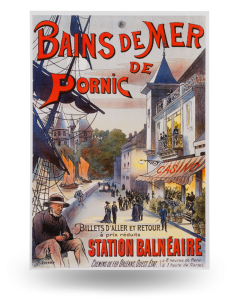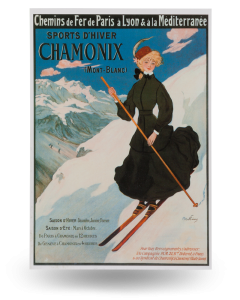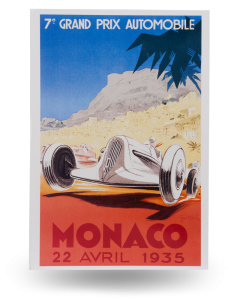 Choose between several options and create your custom project
Choose a delivery flat or folded to easily dispatch the posters to your different places of sales.

Standard, predefined formats:
A4 (210x297mm):

Still called the "magazine" format the A4 is ideal for displays and trade shows. Poster, magazines and programmes, this is the most popular format for serious and effective communication.

A3 (210 x 297 mm):

The so-called "medium register" format, which is very useful for printing posters and plans. If you want to put more information in an informative and structured design on your posters, opt for this format!

A2 (420 x 594mm):

Ideal for announcing your artistic projects, concerts, vernissages, shows and business details with great visibility from a distance. The A2 is the 3rd largest paper format for a professional presentation of your concepts and creations.

A1 (594 x 841mm):

Still called the poster format, it highlights your visual creations. Widely used for exhibitions of artistic photographs, theatre posters, cinema, as well as to present sales and promotions of shops and supermarkets not to mention used widely in the hospitality industry. Guaranteed visibility, efficiency and long lasting production!

A0 (841 x 1189 mm):
Known as the largest print format with a total area of ​​1 square meter, the A0 is ideal in the sphere of events and trade shows for the enhancement and visibility of your posters. This is where bigger is indeed better.

Coated, offset, structured… make your usual choice with ease and innovate by choosing from our 438 papers available for a personalised rendering!
Coated Condat:
Ideal for single-design works, in matt or gloss finish, this type of paper absorbs less ink and has a smooth feel. The Condat Coat used by Pulsio Print is made in the Périgord and has an excellent bulk of 0.89, which gives a feeling of thickness to your posters and makes your customers and prospects react positively when they seize them.
LWC coated:
Made from virgin fibers, this lightweight paper is perfect for your posters. The choice of this paper also allows you to manage your printing budget while maintaining elegance and quality.
Maestro Offset:
Offset paper is still called trend paper. Impeccably restoring all colors and generally used in white color, it can be tinted to give even more character and originality to your projects. It is perfect for a communication of "high-end" products, thanks to the impression of authenticity related to less bright colors.
Cyclus recycled paper:
Made of 100% recycled fibers, this paper is essential in your approach to environmental conservation and protection. If you want to present a image of "green", organic, natural,  and respectful to nature, opt for this paper. It will be in perfect harmony with your objectives and will impress your customers and prospects, thanks to its authentic textures and natural colors and tones. It exists in coated and offset.
Recycled coated Cyclus print:
This paper is also part of the wide range of recycled paper that Pulsio Print offers in its sustainable development approach. Natural, authentic and aesthetic, it's high opacity gives you a matt surface without annoying reflections, ideal for printing text and images of high quality.
On matt or gloss paper for a different look, opt for UV protection depending on the planned lifespan of your poster. Remember to ask for our expert advice if your posters are to be used outdoors or with direct sun exposure.
Choosing a glitter or metallic effect will give a unique look to your poster! Ask Pulsio Print for expert advice.
Gloss coating:

A transparent plastic film that protects your paper and reinforces its colors. It is the best ally of advertising products and posters thanks to its luminous aspect. Thus your prints will be elegant, brilliant and with a gloss effect.

Matt coating:

Essential for works of art or prestige, its clean and refined appearance highlights the brilliance of colors and their contrast. It makes your paper waterproof and offers adds a qualitative effect to your communication tools.

Soft touch:

Satin transparent plastic film, also called "peach skin" or "silk", this finish is highly recommended in the fields of fashion, luxury, design and graphic arts. It leaves a feeling of softness to the touch and gives a chique and silky appearance to your posters. This is a unique texture to enhance the visual effect you want to offer your customers.

Machine varnish:

Alternative to laminating, this invisible varnish allows you to protect your creations from problems related to brightness or humidity, focusing on the quality of your poster over time. In addition, the varnish makes your communication tools more aesthetic and at the same time represents a more economical solution compared to filming.

Metallic effect silver / gold:

Created by a laminating process, this excellent finish called metallisation is used by the most recognised brands to enhance the impact of their advertising. Elegant and aesthetic, this quickly recognisable effect makes packaging and documents valuable. It can be applied to all sizes and thicknesses to sublimate your prints to the height of your products!

Silver effect laminating:
This excellent finish called metallisation is used by the most recognised brands to enhance the impact of their products and advertising. Elegant and aesthetic, this quickly recognisable paper makes packaging and documents valuable. Be different, go for originality!
Glitter effect:
Thanks to glitter mixed with gloss varnish, this varnish gives a spectacular result! Perfect for magazine covers, catalogues, boxes and invitation cards. It will particularly highlight your products, choose your colors by creating a custom mix of sequins designed especially for you!
For more options see "Lamination & Special Finishes".